Annenberg Center's New Leader

Christopher Gruits has been executive and artistic director of the Annenberg Center for only a little over four months now, but he's already started to reimagine and reshape the 46-year-old performance venue.
"The big concept for the Annenberg right now is renewal," Gruits says. "We're really thinking about fulfilling its original mission, which is trying to be a place for innovative arts."
Gruits says that will be clear when the center unveils its 2017-18 season in April. But he's already squeezed two examples into the current lineup: a "light and sound duet" with electronic music composer Morton Subotnick on February 15 and a bluegrass concert with banjoist Noam Pikelny on March 25.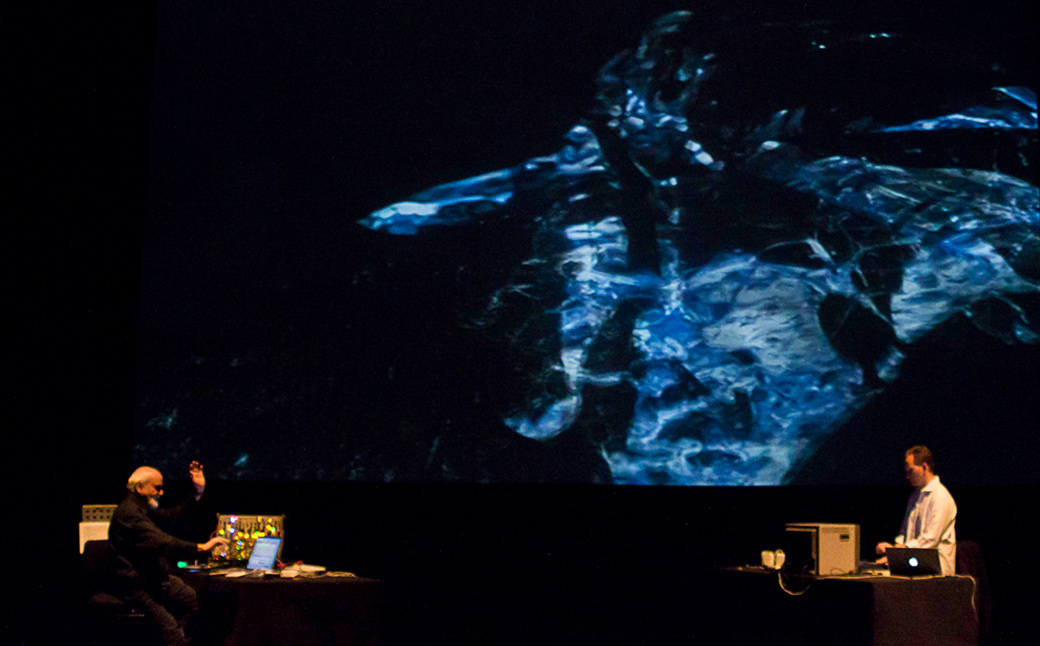 The Subotnick performance is a collaboration with the University's music department and Pikelny will be co-presented with World Café Live. Gruits says the latter is a first-time collaboration and the former hasn't happened in quite some time.
But those are exactly the kind of collaborations he's looking to foster—and the type of unexpected performances he'd like to bring to the Annenberg. Known in its early days for innovative theater and music, Gruits says the center evolved into a major dance presenter over the years. He plans to continue presenting those jazz and dance performances that the Annenberg has become known for, but also incorporate new music, singer-songwriter performances, theater premieres, indie musicians, and maybe even a comedy series aimed at students.
"It'll definitely look different," he says of the upcoming season versus past years.
He also plans to bring the Annenberg's artists and performances outside the walls of its 3680 Walnut Street location whenever possible. He says to expect pop-up performances in the center's outdoor plaza and, he hopes, both full-scale and smaller shows inside Irvine Auditorium, at the ARCH building and in the Pennovation Center's plaza.
"We're trying to think about Penn's campus as a canvas for programming," he says, "and we're trying to meet students and the community where they are."
Before arriving at Penn in October, Gruits produced more than 600 arts events a year at Interlochen Center for the Arts. He's also the former director of e-strategy for Carnegie Hall, where he created the venue's first digital strategy and developed its first mobile app.
Gruits saw Philadelphia and the Annenberg job in particular as an opportunity to shape the city's cultural offerings—ideally putting the campus arts center in line with the Brooklyn Academy of Music and other venues focused on premiering new work, debuting artists to the city, or bringing back artist who haven't performed in Philadelphia for a long time.
"Philadelphia's a city that's both big and small enough that you can have a real impact," Gruits adds. "I saw a huge opportunity at Penn to take the Annenberg to the next level."
—Molly Petrilla C'06