Adding Joy into Textbooks
Textbooks aren't known for their charming illustrations—in fact, if they have any images at all, they're often of the stock photo or clip art variety. But Yune Kim C'24, who's still a textbook-toting student herself, is helping to change that for others around the country who are learning to speak Korean.
Kim estimates that she's already drawn around a thousand illustrations in under two years for the open-source textbook series You Speak Korean!, which is used to teach novice through intermediate-level learners of the language.
"I realized that this is a textbook, and normally textbooks are not the most fun," she says. "So I wanted to add a little bit of playfulness to the image style itself so that when students are flipping through the book and they see these images, they get at least a little bit of joy."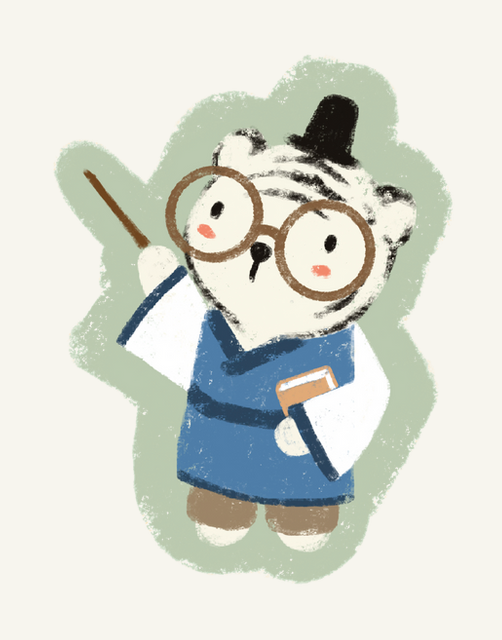 That starts with the white tiger character Kim created. He appears on the covers of You Speak Korean! wearing a traditional Korean hanbok, and became the books' "main mascot," she says, popping up throughout the text.
"Tigers are a very symbolic animal in Korea, so I wanted to incorporate that into the textbook," she says. Developing a wide range of characters from different backgrounds also became a priority for Kim, who hand-draws each image on an iPad using Procreate, a digital illustration app.
Images by Yune Kim C'24
But how did a college freshman come to illustrate online language textbooks that are already used at Penn, Yale, Boise State, Washington University in St. Louis and beyond? It started when Kim took a Korean language class herself during her first semester at Penn: Business Communication in Korean (KORN 281). After the course had wrapped, Kim heard from her instructor, Haewon Cho, who asked if she might like to help with the online textbook project she is leading and editing.
"Initially, I thought I was just going to be building a website for her—transferring all of the information that was in the original textbook, just in an online format," Kim says. "But then I noticed that all of the illustrations she had used were just stock images, clip art. And I wanted to give it its own little flair."
So Kim, a design major, started producing her own drawings to accompany the text. When she showed Cho, who heads up Penn's Korean Language Program, the senior lecturer asked if she'd like to continue illustrating the rest of the book. "And I was like, yeah, that would be so amazing," Kim remembers. "I've been doing that for almost two years now."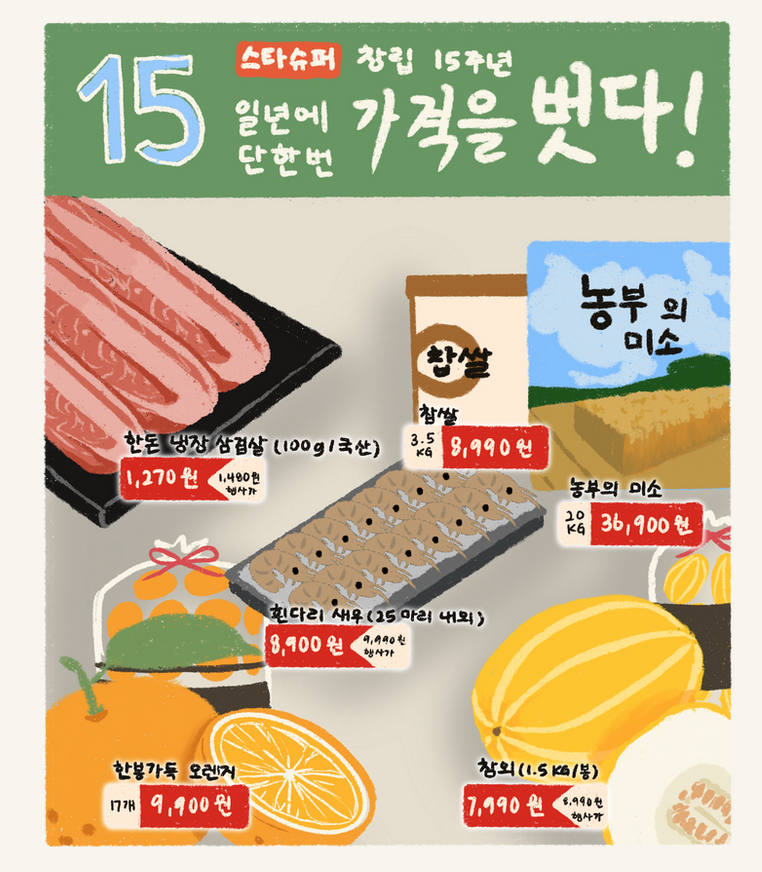 Cho says that Kim's work has been "marvelous, one-of-a-kind, and beyond my expectations," particularly when it comes to creating culturally appropriate images and pictures that reflect the diversity of those learning Korean in today's classrooms.
"And because of the playful and easy-to-approach nature of the pictures, I think Yune made our textbook series more fun to visit and more learner-friendly," Cho adds.
Kim has already finished illustrating the book's first two volumes, and is currently working on drawings for numbers three and four. "You can really see the progression of the style from volume one to the end of book two," she says. "I think I found and refined my style more as I went through."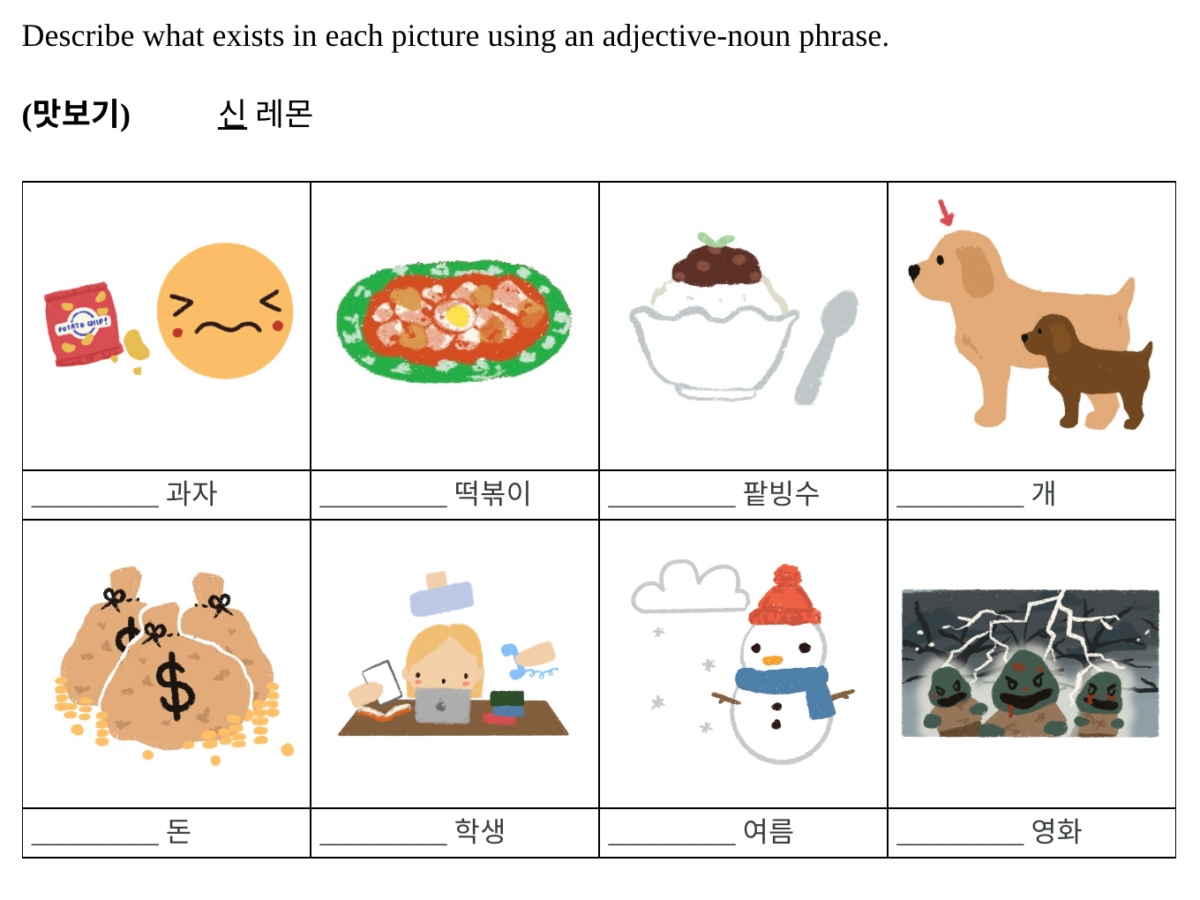 "It's honestly hard to wrap my head around," she adds of her drawings' newfound visibility. "Becoming an artist is something that I didn't really think was very attainable for me. But then seeing that students are viewing my artwork on a daily basis in the classroom is very surreal and also very fulfilling."
It's also not the first time that Kim has been surprised to discover a wider audience for her art. As a high-school junior in Knoxville, Tennessee, she decided to put a digital design that she'd made of fruit onto T-shirts. "I thought it would be really cool and funny if people actually bought it," she says. Using money she'd saved up from Christmases and birthdays past, Kim brought her design to a local print shop and had shirts made. She took them into school, and it turned out people liked them.
"More and more people started to buy it," she says. "Every day I was bringing tote bags full of T-shirts that I rolled up and packaged for all of my friends and teachers. And then eventually, I started creating more designs and more products."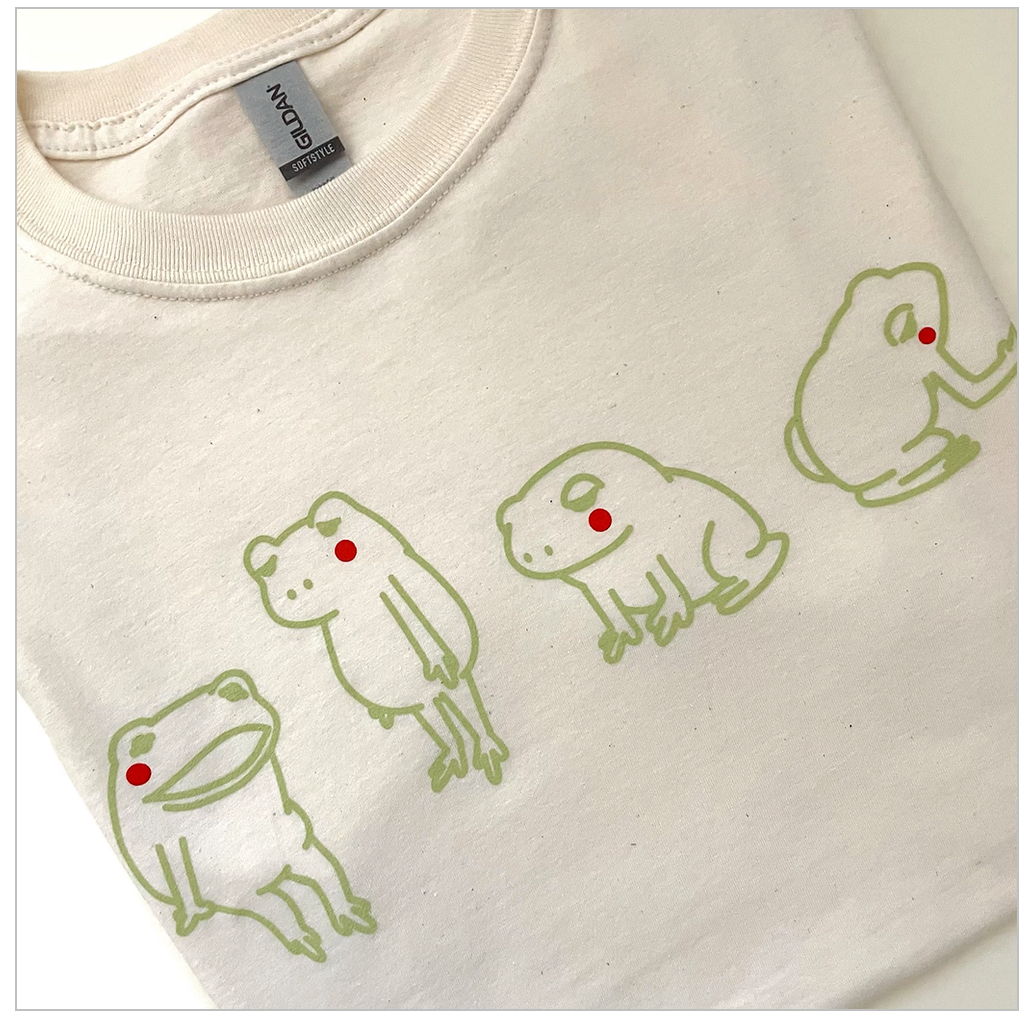 She built a website and launched her business, innicco, which still sells her art on shirts and hats, key chains and tote bags, and in the form of stickers, prints and temporary tattoos. While it started as a word-of-mouth, mostly for friends type of thing, Kim says that almost all the orders she gets now are from people she doesn't know—who live as far away as Europe and Asia. Her biggest seller, this frog T-shirt, has been sold over 300 times now.
"One of my main takeaways from my artistic journey is to do what you love, and people will recognize that and come to you," she says. "It's important to just pursue your passion, because you never know what kind of opportunities will arise from that."
—Molly Petrilla C'06