Rookie Revolution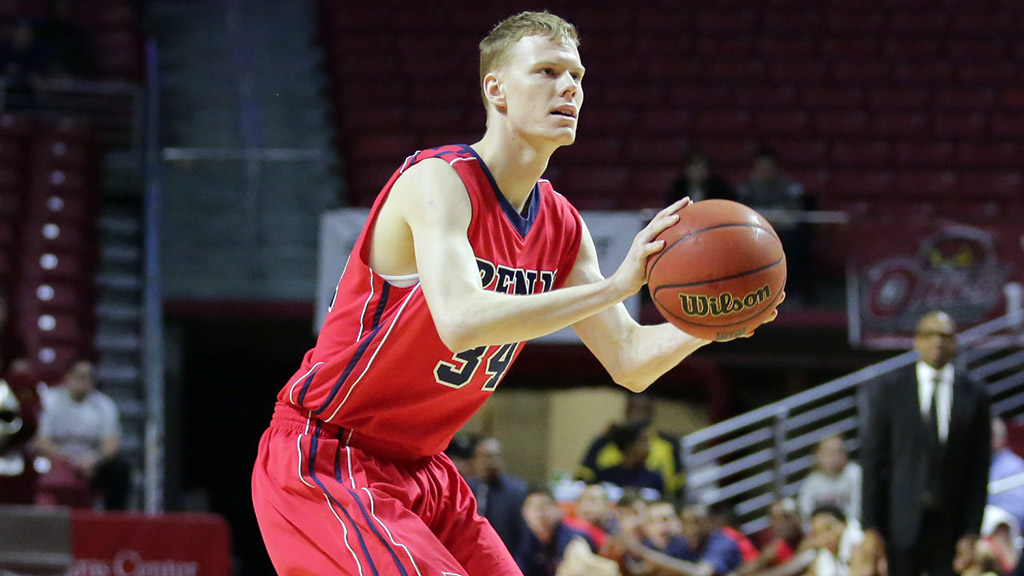 First, it was Antonio Woods. Then, Mike Auger. After that, it was Darnell Foreman. And finally, Sam Jones.
Remarkably, all four of those Penn men's basketball players have already claimed the Ivy League Rookie of the Week award – perhaps the best indication yet that the Quakers have better days in front of them.
"That's pretty cool," said Jones (pictured above) before a recent practice. "I don't know if many other programs can they they've done that. As a freshman class, it's pretty awesome to say we accomplished that."
In fact, no one else can say they've done it. According to the Penn Athletics communications office, no Ivy League team has ever had more than three different Rookies of the Week in the same season (since records were kept starting in 1984-85).
The fact that Penn has already had four barely a month into the season shows the promise of the freshman class and also head coach Jerome Allen's willingness to hand the keys of the program to the youngsters from the start.
"We knew they were talented," Allen said. "We can't say we knew they would win it every week. I don't think that was the ultimate goal. But we felt as a staff that, for as young as we would be, if we could put guys in the right position to play to their strengths, they would have positive results."
When it comes to playing their strengths, each one has very defined roles. Woods and Foreman have shared ballhandling duties and formed a nice point guard platoon; Auger provided rebounding and aggressive post play before hurting his foot (he's expected back by the end of the month); and Jones has emerged as the team's top sharpshooter.
Jones' shooting skills were on display the most during Penn's most recent game – a 59-42 home win over Marist on Dec. 9 in which the rookie shot a blistering 5 for 6 from three-point range en route to a game-high 19 points.
For the season, Jones has made nearly half of his three-point attempts (16 for 34).
"Everyone has a role to play," Allen said. "His is: when you're open, let it fly. I don't want him thinking or worrying about the previous shot."
Ever since the 7th grade, after working with a shooting coach in his native Arizona, Jones has been the designated sharpshooter on his teams. And having that kind of sniper is certainly something Penn has lacked over the past couple of seasons.
But for all of his natural ability, Jones admits that in the past he's lost confidence at times in his shooting during games – which is something the Penn coaches are trying to fix.
"I get down on myself sometimes," Jones said. "When I go 0 for 6, I've just got to say the next six are going in. I know I'm a great shooter but I just have to keep it out of my mind that I'm missing shots and just take good ones and easy ones."
When Jones gets going, the Quakers are certainly much tougher to beat. Before routing Marist, the Quakers also knocked off Binghamton and Navy to snap a season-opening five-game losing streak.
And while those teams aren't exactly powers, the Quakers feel like their current three-game winning streak offers a glimpse into their potential and gives them much-needed confidence heading into the New Year.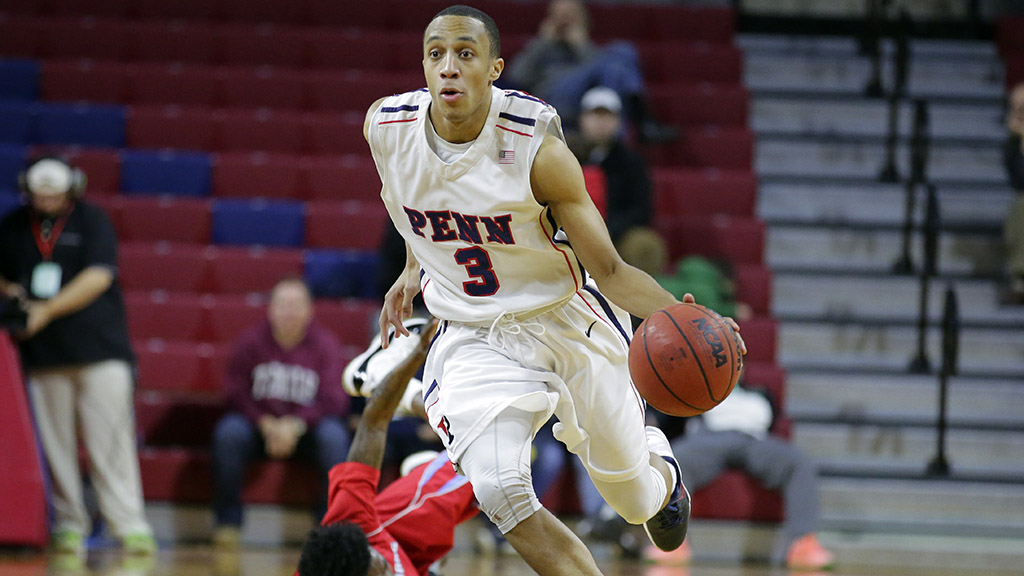 "I try to have selective amnesia in terms of me demanding we continue to execute details and not get complacent," Allen said when asked about the winning streak. "In the back of my mind though, I know we're extremely young so you have to get experiences of success to let them know they have more inside of them."
For the Quakers to continue their winning streak, they'll need to pull off a rather significant upset. On Monday, Penn has a tough road game against Vanderbilt, a solid SEC team that is 7-2 and ranked 69th in the Pomeroy ratings.
How will the freshmen handle a flight to Tennessee, a hostile road environment in a major-conference arena and a more athletic team?
Considering Penn turns it over on roughly one quarter of its possessions, it could get ugly. But Allen is grateful that the new kids will have this kind of opportunity, and the freshmen themselves are ready for their toughest test yet.
"This is only our ninth collegiate game," said Foreman (pictured above). "Every game, we're going to be nervous. But we just got to go out there and play.
"On the court, we all have that blue-collar mentality – just getting stuff done. We don't want to have the mindset that, Oh, we're just freshman, we're allowed to make mistakes. We're coming in trying to be the best we can and trying to help win games."
– Dave Zeitlin C'03