Potent Potables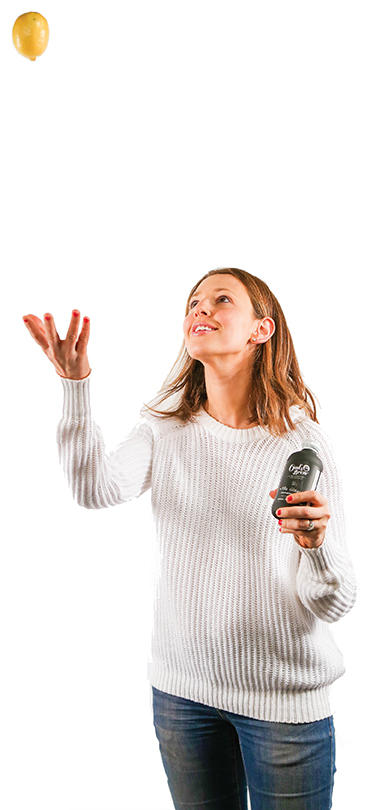 Class of '03 | At the age of four, Jennie Ripps C'03 couldn't believe it when her dad mixed milk and Coke into a drink that tasted like a milkshake. By her senior year at Penn, she was blending fresh fruit-juice cocktails and begging bartenders at Stephen Starr's Continental restaurant for their cucumber-sake martini recipe.
"I've always been interested in what you can make with beverages," she says. "They're just fun to play around with."
Over the last five years, Ripps has turned that curiosity into two thriving businesses: Brew Lab Tea, which creates custom tea blends for restaurants and coffee shops, and Owl's Brew, which sells tea-based cocktail mixers in more than 2,000 stores and is launching a line of tea-blended beers. (Think lemonade shandy, but with tea.)
On a steamy day in late August, Ripps is rummaging through the tea closet inside her Manhattan headquarters.
"Rose petals, orange peel, dried figs, Earl Grey, black peppercorn," she says, flipping through bags of the ingredients she draws on to test out new flavor combinations. She pulls down a package of flower-shaped star anise, offering it for a quick sniff, then tosses it back onto the shelf and opens another bag. "When you brew it," she observes, "fenugreek actually tastes like maple."
When Ripps talks about tea, it suddenly sounds easy to whip up your own cup of green-hibiscus-ginger or peppermint-lavender from fresh ingredients. She became a certified tea sommelier last year, expanding her Google-level knowledge even further.
But Ripps admits she wasn't always this into tea. She got hooked on it six years ago while she was working in marketing and events.
"I just couldn't believe it was that easy to change water by dropping in one or two things," she says, pointing out the stomach-calming powers of ginger and hibiscus's purported skin-cleansing abilities. "To me, someone who didn't even cook, that was amazing," she adds. "There were endless possibilities."
After she opened a tea-testing room, a restaurateur friend asked her to blend teas for one of his Manhattan ventures. "That was how I got my shot," Ripps says.
At the time, top-tier restaurants rarely had teas to match the rest of their fare, she notes. "You'd have a great restaurant with great food and perfect fonts on the menu, an amazing coffee program, and then the tea would be, like, jasmine green, English breakfast, chamomile, and peppermint."
For her restaurant debut, Ripps came up with fresh combinations: coconut chai; white tea with orange peel, lemongrass and coconut; rooibos with berries.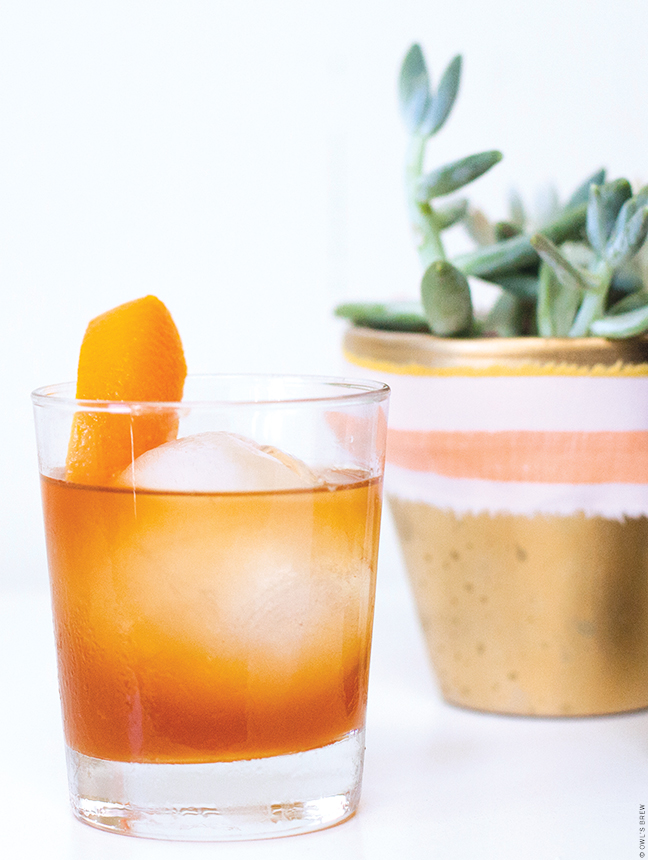 Then she began mixing some of her tea creations with booze to make cocktails. After trial, error, and many tasting sessions with eager friends, she and business partner Maria Littlefield launched Owl's Brew in 2013. At first they ran it out of Ripps's apartment. Today it's in a swank high-rise two blocks from Penn Station.
In the company conference room, Ripps examines the selection of Owl's Brew tea mixers spread across the table—flavors like The Classic (English breakfast tea, lemon, and lime) and White and Vine (white tea with watermelon and pomegranate).
Her bottled mixers are now available across the country in stores ranging from Crate & Barrel and Williams-Sonoma to Whole Foods and Total Wine & More, but Ripps is especially excited about the single can in front of her. On its front is an owl riding an old-timey bicycle beneath the words Owl's Brew Radler. (Radler, the German word for "bicyclist," also refers to a drink traditionally made from lager and lemonade.)
Inside that can is the next step in Ripps's tea takeover. (Which now also includes a partnership with Anheuser-Busch InBev's incubator ZX Ventures.) Owl's Brew is about to launch four radler-style beers, starting with The Blondie, made from wheat beer, black tea, citrus juices, and agave.
Owl's Brew sold $400,000 of their tea mixers in 2014 and more than double that in 2015. Ripps says they're on pace to surpass $2 million this year.
She and Littlefield hit on the beer/tea combination while they were hawking their mixer line at trade shows.
"All day we found ourselves pouring gin cocktails, bourbon cocktails," Ripps remembers. "But at 4 o'clock on the last day of a trade show, we were pouring ourselves beer cocktails."
She says most cocktail mixers wouldn't taste right with beer, but since tea is brewed with botanicals—as is beer—the two complement each other. According to Ripps, her radlers will be the first tea-infused beer on the market, just as her tea cocktail mixers were the first of their kind. She'd welcome some company, though.
"It's a category that people are still trying to figure out," she says. "And the truth is, a rising tide lifts all ships."
When David Bell, the Xinmei Zhang and Yongge Dai Professor at Wharton, heard about Ripps's company, he liked the idea so much that he hopped aboard as an advisor and investor.
"What Jennie's attempting to do is very challenging," he says, "but if she does do it, then it's going to go really well. That challenge is what gets me excited as an advisor."
Bell says success for a company like Owl's Brew would mean getting scooped up by one of the big-dog liquor companies or going public with an IPO. The first option is what happened for Stirrings, a mixer line that—like Owl's Brew—touts its premium, fresh ingredients. Liquor giant Diageo became a 20 percent investor in Stirrings in 2007, then bought the whole company two years later. It's possible the same could happen with Owl's Brew and its ABI partnership.
Amid the meetings with advisors, marketing strategy sessions, managing a staff of eight, and dropping a new canned beer line into stores, Brew Lab Tea remains Ripps's creative outlet. With ingredients from her very full tea closet, she's been recreating old-fashioned sodas out of tea: a faux root beer, a revamped cream soda. Recently she figured out how to simulate Dr. Pepper using ingredients that range from almonds to dried cherries.
The test kitchen is "where I get to think about flavor," Ripps says. "Lemongrass, vanilla, and peach. It's really fun."
—Molly Petrilla C'06