The Rowing Chronicles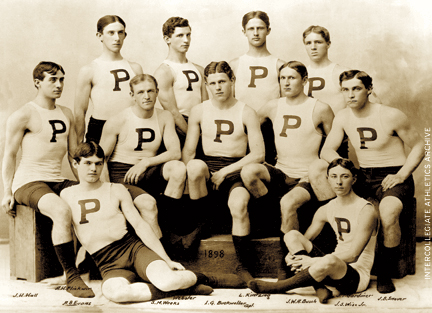 Class of '67 | For Peter Mallory C'67, following, coaching, and competing in the sport of rowing wasn't quite enough. So he decided to write about it. All of it.

Last year, the former Penn lightweight rower, longtime coach, and retired CPA completed a massive four-volume, 2,500-page book: The Sport of Rowing: Two Centuries of Competition, which chronicles just about everything related to crew over the past 200 years. The book, published by River & Rowing Museum in England, sold out almost immediately, although there are still a few collector sets available (www.rowingevolution.com).

Never intending to make a profit, Mallory said he would "publish it myself, print it myself, pass them out, give them all away" to make sure the project saw the light of day. It's gotten wonderful reviews from other members of the rowing community; some have gone so far as to compare the book to an Olympic gold medal.

Recently, frequent Gazette contributor and sports-blogger Dave Zeitlin C'03 caught up with Mallory in Los Angeles, where he lives and just became a volunteer coach for the UCLA women's crew team, to talk about the arduous seven-year process it took to complete the book, what he hopes readers take away from it, and his own achievements as a Penn rower.

---
How old were you when you first got into rowing?
Thirteen. I was a coxswain at Kent School [in Connecticut]. That was the spring of 1959. I was still a coxswain when I arrived at Penn in the fall of 1963, and I coxed most of that year on the heavyweights because the guy who ended up as the varsity coxswain was helping a bunch of Penn alumni prepare for the 1964 Olympic Trials. Then in March I switched to the freshmen team, and I ended up as a stroke of the Penn lightweights in 1966. We went to the Head of the Charles—one of the biggest regattas in the world—in the fall of 1966 and won and set a course record. It was a big win and a fond memory. And many of the guys that were in the boat are having a reunion row in May, in conjunction with our 45th-year Penn reunion.
I had the most fun my four years at Penn. My experience on the river was wonderful. I came back and coached at Penn for three years in the early 1970s [1971-73], and that's where I began my rowing coaching career.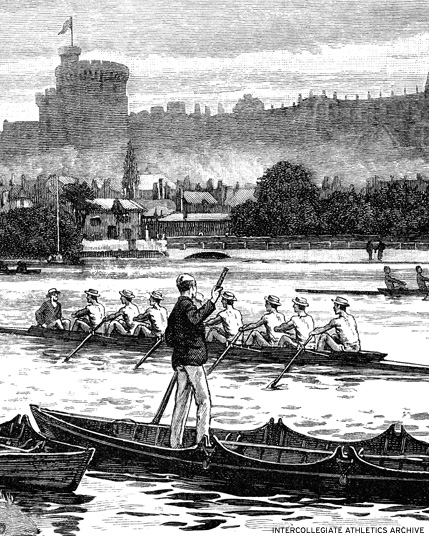 What first gave you the idea to write this book?
In the spring of 2004, my two children—my son and my wife's daughter—both graduated from high school and went on to college. I had been coaching the daughter for the previous two years, and my wife Susan said, "Gee, I think you need another project to occupy all of your newfound spare time." Since I had written a book a number of years earlier [An Out-of-Boat Experience … or God is a Rower, and He Rows Like Me!] and enjoyed the experience, I thought I might write another book.
What went into your research?
I traveled to Europe several times. I traveled across the country several times. I traveled as far as New Zealand. I probably contacted in excess of 500 people. I read in excess of 300 books. I did lots of Internet searches. I amassed what may be the largest collection in the world of digital rowing videos. A lot of illustrations in the book are stills from films and DVDs.
At any point did you think it wouldn't get done or that writing a complete history of the sport of rowing was too much to handle?
Actually, no. The way that it evolved was that it was just going to be a regular book. It was going to be 200 or 300 pages. And people kept saying, 'Well, you know you have to include this,' or 'You know you have to include that.' So it sort of grew. It was like an acorn growing into an oak tree. Within months, the project itself took on a life of its own and it told me where to go and what to do.
How much of Penn's rowing history did you cover in the book?
A great deal. Some people have asked me how come? And my answer is not just because I myself am a Penn Quaker. I never made it into the book; the only way I made it in was by standing next to people more important than me and getting my picture taken. But there were in fact some very special things that happened at the University of Pennsylvania, most of them during the career of Joe Burk [W'34 Hon'88, "Gazetteer," Jul|Aug 2005], who was here from 1951-1969. He was the mentor and coach of Harry Parker [C'57], who this spring is completing his 50th season at Harvard University.
Actually, going back to the 1890s, Penn has periodically been among the most influential programs in the United States in the development of rowing. I will not apologize that there is a lot in there on Penn.
Do you have one favorite anecdote from the book?
Not one short anecdote but one of my favorite eras in the book is the events surrounding the 1968 Olympic trials. It was between Penn and Harvard, and Harvard won by four inches. Part of the reason why it was so interesting was that 1968 was a huge year in American social history—between the Vietnam War, the women's movement, drugs, it was all there.
In those times, the Penn guys under Joe Burk and Ted Nash—Joe Burk was a decorated war hero from World War II and Ted Nash was this rah-rah Army Ranger—all had reasonably short hair and they were very straight-laced. They certainly resembled more of the establishment side of the social revolution. The Harvard guys had long hair [and] were active in various protests both before and during the Olympics. They supported the Black Power movement at the 1968 Olympics and spoke openly against the war. It was a fascinating time, looking back on it. And there seemed to be this culture clash between Harvard and Penn. I'm very proud of the social history in those chapters.
What do you hope readers take away from your book more than anything else?
That during all of its history there has been a culture clash in rowing between the people that represented orthodox thinking—the proper college, the proper way of dressing, whatever it happens to be—versus the people that were more open-minded and welcomed change. It's very interesting that it's been the free thinkers that have made the greatest innovations in the sport. I have shown that a number of the beliefs that are strongly held by a majority of rowers and coaches have not fared well over history. And I've done statistical samplings to show that sometimes. So my suggestion—and the lesson of the book—is to open your mind.