Still Putting on a Show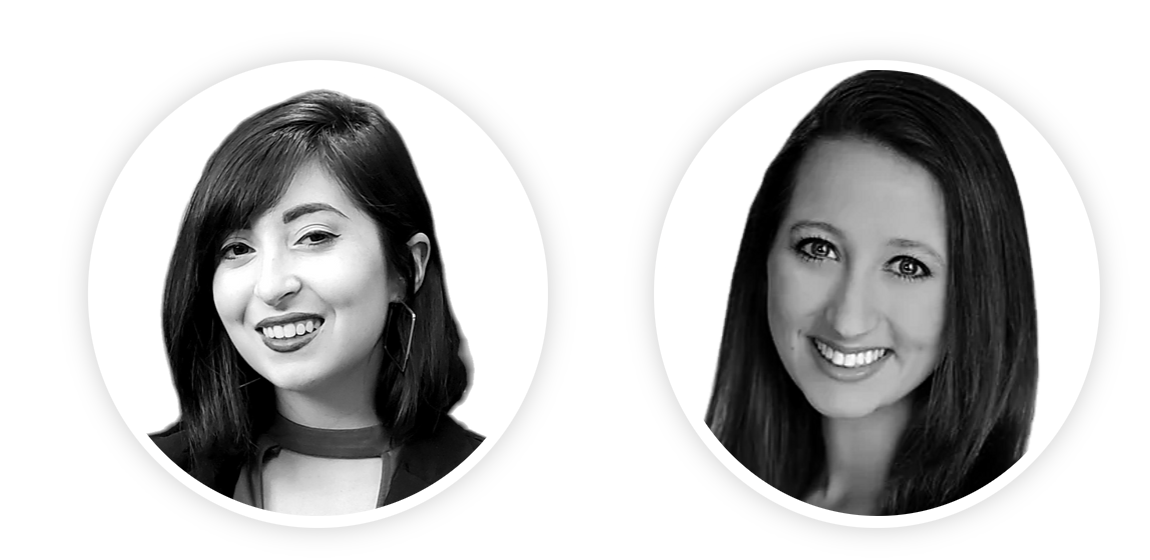 In their first musical together, Danielle E. Moore C'18 and Chelsea Cylinder C'17 played singing secretaries in How to Succeed in Business Without Really Trying, staged by the Penn Singers Light Opera Company. Now four years later, they're the writer and producers behind a brand-new musical—and surrounded by still more Penn theatre friends in the cast and crew.
With an original book and score by Moore, Crossover: A New Pop Musical had its world premiere in September at the Philadelphia Fringe Festival. This weekend, it will debut in New York City as part of the 2020 Rogue Theater Festival, streaming on Dec. 12, 2020 at 8 p.m.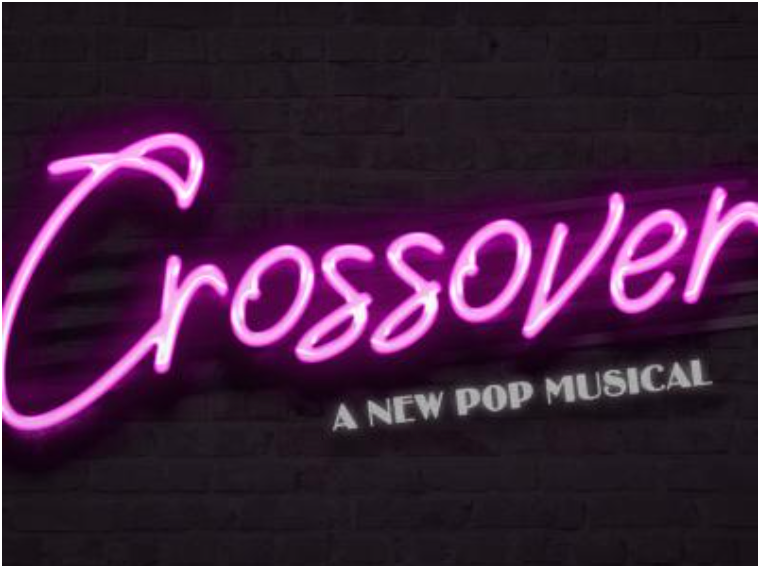 Crossover centers on a televised singing competition in which artists are required to both write and perform their own music across multiple genres. After four women tie in the regional round, they begrudgingly agree to compete together as a group called Four-Way Tie in the national broadcast.
Moore says inspiration struck on a set visit to The Voice during her Penn-sponsored summer internship at Variety in 2016. "I really enjoyed the taping, but seeing the backstage action and how the cogs in that well-oiled machine turn was really cool," she says. "People don't really know what goes on behind the scenes of these kinds of shows. They see the very glossy exterior of them, but there's so much other interesting stuff happening at all times on the set of a show like that."
Years later, Cylinder approached Moore about collaborating on a show for the 2020 Philly Fringe Festival. "The timing was actually hilarious," Moore says now, since she had just finished her first draft of Crossover.
They brought on their friend Hannah Spear C'19 as both stage manager and assistant music director, and cast yet another Penn alum, Annie Fang C'19, as Crossover's host Lila Selleck. In addition to producing, Cylinder plays a rock singer who is one-fourth of Four-Way Tie.
They'd been planning for a typical in-theatre Fringe production, but when COVID-19 swept that off the table, the team had to reshape Crossover into a show that could also work virtually. One of the biggest challenges became rehearsing Moore's four-part-harmony numbers with singers who were all in separate places, relying on Zoom.
"We learned very quickly that there was no way we could synchronously teach four-part harmonies," Moore says. So instead she and Spear taught and recorded each part one-on-one with the cast of eight.
Then there was the question of performance logistics. Anxious to avoid any technical hiccups—including the havoc that even a single lagging internet connection can wreak on a live virtual broadcast—Cylinder and Moore decided to pre-record the entire show and hired a video editor to stitch it together.
While Crossover marks Moore's first virtual musical, it isn't the first show she's written. That one was born at Penn. She'd just finished studying The Great Gatsby and kept wondering why it hadn't been turned into a musical. Her Penn theatre friends, including Cylinder, loved the idea, and Moore started writing.
By the spring of her senior year, she'd finished Gastby: A New Musical, cast 12 Penn student performers in it, and landed a one-night show in the ARCH Auditorium. The production returned to the stage several years later as part of New York Theater Festival's 2019 NY Summerfest, and Moore is currently working on further projects built around Gatsby.
She also created Audrey: A New Musical, focused on the life of Audrey Hepburn, which had its first reading in January 2020 as part of the East Broadway Theater Project's 2020 season. (Cylinder participated as a performer.) Audrey made it into the Bold New Voices Musical Theater Festival at Creative Cauldron—an opportunity that, like nearly all theatre, was pushed from last April until at earliest Spring 2021.
Today Audrey, Gatsby and Crossover all live under Green Light Group Productions—a production firm devoted to developing new works, which Moore launched and now runs with Cylinder and fellow alum Mikey Miller C'18. Both Cylinder and Moore say there are times that working with so many Penn theatre alumni can prompt déjà vu.
"There was one rehearsal for Crossover where it was just Danielle, Hannah Spear, and me, and the three of us said, 'Are we in Platt 180 right now?'" Cylinder recalls. But "I'm definitely not surprised that we're still doing theatre together, and I am so, so grateful to have made these connections through Penn."
—Molly Petrilla C'06