Now Playing: Quirk Books
[youtube height="HEIGHT" width="WIDTH"]http://www.youtube.com/watch?v=mAdpJw-MM-M[/youtube]
Before Miss Peregrine's Home for Peculiar Children was the country's number one movie its opening weekend, before it was a New York Times bestseller with millions of copies out in the world, it was a newly acquired project at David Borgenicht C'90's independent publishing house, Quirk Books.
Borgenicht started Quirk in 2002, shortly after the Worst-Case Scenario Survival Handbook he co-wrote with Joshua Piven C'93 spawned a series and leapt into the zeitgeist.
By the time they published Miss Peregrine in 2011, Quirk had been putting out nonfiction books—and the occasional fiction title—for almost a full decade. From the beginning, the company focused on playful mashups: an advice book for new parents presented as an owner's manual; a field guide to stains; an interior design book for office cubes; Sense and Sensibility and Sea Monsters.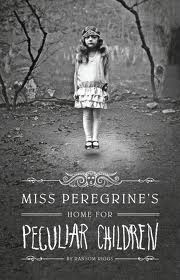 Borgenicht remembers when author Ransom Riggs first approached Quirk publisher Jason Rekulak with "this idea for a photographic book of creepy verse."
"We loved the photos and the world of it," Borgenicht says, but he was less sure about finding an audience. Rekulak suggested that Riggs turn his characters and setting into a novel, which is how Miss Peregrine—Quirk's second book-to-screen story this year—came to be.
(The first was Pride and Prejudice and Zombies, which Quirk published in 2008, and which appeared in movie theaters this past February.)
[youtube height="HEIGHT" width="WIDTH"]http://www.youtube.com/watch?v=foGraEVNI0s[/youtube]
"My vision was always to create books that were not just meant to be books," Borgenicht says. "We're publishers, but with everything that we publish, we think of ourselves as creating a new piece of entertainment that can live on in multiple formats."
His Worst-Case Scenario series with Piven is a prime example. It morphed from book to board game to reality TV show to more books. As Borgenicht puts it: "We've seen the power of creating unique pieces of entertainment that capture a pop cultural moment."
Peregrine is Quirk's farthest-reaching success so far, with a Tim Burton-directed movie currently in theaters, more than four million copies sold, two more books in the series, and as of this week, more than $240 million in box office sales worldwide. But fresh off of screenings in New York and Philadelphia, Borgenicht may find himself on more red carpets soon. He says Quirk is developing TV and film deals for a number of its books right now—including The Last Policeman trilogy as an NBC series and Warren the 13th as an animated movie.
Reflecting on Quirk's growth—the company publishes 25 books a year and employs 22 people now—and its knack for kicking off pop culture crazes, Borgenicht acknowledges that "you can't make lightning strike."
"But," he adds, "you can build lightning rods to catch it."