Home Stretch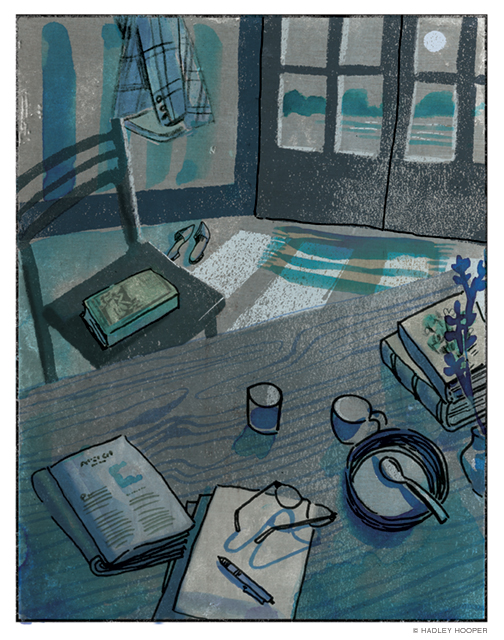 ---
"At the end of the day, I watch night fall."
By Elinore Standard
---
It has taken the COVID quarantine to make me realize I can't keep up. For a long time, well into my 80s, I thought I was doing OK.
I live alone and am used to isolating. My beloved family are nearby but they don't hover. I don't watch TV now that sports are gone. I binge on movies via Acorn and Netflix. I shop at Amazon. I listen to Spotify. I read junk. I eat oddly.
I worry about falling and not getting up. I walk outdoors often but not every day. From my intown eyrie, I see weather roll in across the mountains and lake. At the end of the day, I watch night fall. I am filled with gratitude for this "one wild and precious life."
I worry about young people and their future. I think about forgiveness by the Central Park birdwatcher and the fury in our nation. I suspect my own complicity. I despair about lives upended and deaths untended. I see miles-long queues for food and think the virus has unmasked reality.
I am swamped in email and send most to Trash. Being in touch electronically is a mixed blessing. I read newspapers online and do the crossword. I look things up. I subscribe to a couple of periodicals and read them at the big dining table while I sit for dinners that take maybe 10 minutes.
I Zoom to meetings but never say much. It's impossible to be a smartass on Zoom. I see my image in the square and think, who are you? I text and use Twitter. I feel compelled to find new ways to be—so exhausting.
I vet files and take stuff to the shredder. I give away clothing and books. I'm down to seven pairs of shoes, not counting boots. In my closet is a pile of fancy pocketbooks from before, including a Kelly bag in its original orange box. Jewelry, also from a different life, is locked in the safe along with heirloom Georg Jensen place settings for 13, never used. My shotgun and a couple of pistols are also in there, no ammo. I have Michael's gun-cleaning kit and a couple of his shirts I can't part with.
The days flip by, and the months. Eighty-seven is gaining on me. I worry about how I will end: I fear the virus less; anxiety more. I should be making lists, saying where everything is, instructing from Beyond. I know this: it will take maybe two days for a crew to come in here and clear everything out. It will be clean, empty space all ready to be sold.
---
Elinore Standard CW'55 is the coeditor with Laura Furman of Bookworms: Great Writers and Readers Celebrate Reading.