Arts Calendar
Sept|Oct 2014
---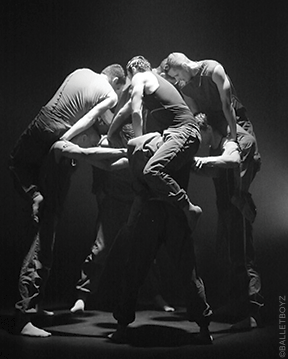 Annenberg Center
3680 Walnut St.
(215) 898-3900
King Lear
Shakespeare's Globe Theatre Company
Sept. 24-27
Saint Joan, Betrayed
Aaron Cromie and Mary Tuomanen Oct. 3-4
Chucho Valdés Oct. 4
The Events Actors Touring Company Oct. 7-19
BalletBoyz Oct. 23-25
---
Arthur Ross Gallery
Fisher Fine Arts Library
220 S. 34th St.
Tues.-Fri.: 10 a.m.-5 p.m.
Sat., Sun.: 12 p.m.-5 p.m.
Shared Vision: The Myron and Anne Jaffe Portenar Collection
Through Oct. 12
---
Burrison Gallery
University Club at Penn
3611 Walnut St., 2nd floor
Come in To Be Lost: Paintings by Bill Hoffman
Through Sept. 25
---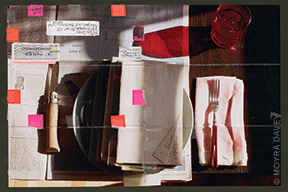 ICA
118 South 36th St.
(215) 898-7108
Wed.-Fri.: 12 p.m.-8 p.m.
Sat., Sun.: 11 a.m.-5 p.m.
Moyra Davey: Burn the Diaries
Alex Da Corte and Jayson Musson: Easternsports
Readykeulous by Ridykeulous: This is What Liberation Feels Like™
Dear Nemesis: Nicole Eisenman 1993-2013
All exhibitions open Sept. 19
---
Kelly Writers House
3805 Locust Walk
(215) 573-9749
Cristin O'Keefe Aptowicz Sept. 8
African Voices: TJ Dema and Gabeba Baderoon Sept. 11
Matt Flegenheimer C'11 Sept. 22
Careers in Journalism and New Media Sept. 23
Gillian Conoley and Katherine Pringle Oct. 6
Lance Olsen Oct. 15
Bernadette Mayer and Philip Good Oct. 21
Megan McArdle C'94 Oct. 23
TV Producer Rene Balcer Oct. 30
---
Penn Humanities Forum
3260 South St., Penn Museum, 2nd floor
(215) 898-8280
The Writer's Palette
Zadie Smith
Sept. 17
Recovering Polychromy in the Statues of Hadrian's Villa
Bernard Frischer
Oct. 8
The Allure of Indigo and Prussian Blue
Raold Hoffmann
Oct. 22
---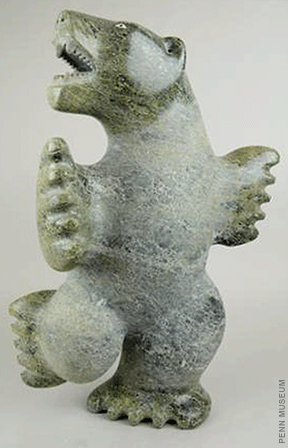 Penn Museum
3260 South St.
(215) 898-4000
Tues.-Sat.: 10 a.m.-4:30 p.m.
Sun.: 1 p.m.-5 p.m.
Native American Voices: The People—Here and Now
Through 2019
Beneath the Sands of Egypt
(Lecture) Donald P. Ryan
Sept. 27
Unwrapping Egyptology and the Occult: The Curious Case of Battiscombe Gunn and Aleister Crowley
(Lecture) Steve Vinson
Oct. 25
Year of Color: Stone and Marble from Antiquity to the Present
Throughout the academic year
---
Van Pelt-Dietrich Library Center
3420 Walnut St.
Mon.-Fri.: 9 a.m.-5 p.m.
Sat: 12 p.m.-4 p.m. (by prior arrangement)
As the Ink Flows: Works from the Pen of William Steig
Through Dec. 19
The School of Atha: Collaboration in the Making of Children's Books
Sept. 8-March 27, 2015
---
World Café Live
3025 Walnut St.
(215) 898-6677
Melissa Ferrick Sept. 14
J Mascis Sept. 25
The Bangles Oct. 4
Lee Fields & The Expressions Oct. 5
Kat Edmonson Oct. 7
Sonny Landreth Oct. 10
Alice Russell Oct. 16
Richard Marx Oct. 19