CHICAGO

Penn Women In Chicago: Building Connections with Speed Networking

Sponsored by the Trustees' Council of Penn Women (TCPW)

July 16, 6-8 pm

2141 W North Ave., 2nd Floor

• Hosted by Liane Jackson, owner of Free Range Offices

• Open to all Penn Alumnae in the Chicago area, with special focus on 2003-2013 graduates

Houston.

On Aug. 10, Club members will meet at Jake's Philly Cheesesteaks at 2944 Chimney Rock to host our "Welcome to Penn Reception" for the Class of 2018 and returning students. The festivities start at 4pm; for additional details about this event or other club activities, please visit our webpage pennhouston.org.
Northern California. Join Bay area alumni at our summer events including community-service opportunities, happy hours, and events with our Ivy League friends. We are also planning our First September celebration welcoming the Class of 2014 to San Francisco and Admissions events for the fall. Let us know if you would like to help with activities, volunteers are always welcome! To receive invitations to our events, register on our website www.ncpenclub.com.
New Orleans. Join us as we send off matriculating students and welcome Louisiana newcomers at 5616 Laurel Street on Sun., July 27, 4—6 pm; RSVP to PennClubofLouisiana@gmail.com or on Facebook go to PennClubofLouisiana for more information.
Portland. Our annual Summer Lawn Party and Class of 2018 Send Off Event will be held in late July or early August at the home of one of our members. Please check www.pennclubofportland.org for exact time and details. This past June, the Club once again presented book awards to deserving students, moving into their senior year at four Oregon high schools.
San Antonio. On Fri., July 25, 11:30am., we shall meet on the East Side for lunch at Fatty's Burgers (Mark's Outing), 1624 E Commerce St., (210) 299-8110. Our annual Student Sendoff will take place in early August. Stay tuned to your listserv email for details, or check www.pennalumnisa.blogspot.com.
San Diego. Please join the Penn and all of the Ivy League clubs for an amazing Ivy-mixer in the VIP Tent at the San Diego Polo Club for the Fernando Gutierrez Memorial Cup Finals on Sun., July 20. Information for discounted tickets to the VIP section is sent out to the listserv and is posted on our Facebook page, Penn Club of San Diego. For more information on the event, email pennclubsd@gmail.com. yPenn Happy Hours are scheduled for every second Thursday of the month, 5-8pm; do check our Facebook page (Penn Club of San Diego) for each month's location. On Aug. 14, join us on the 11th floor of Hotel La Jolla (7955 La Jolla Shores Drive), in the bar area of Cusp Dining & Drinks. If this is your first event and you do not know who to look for, ask the hostess for B. Bea or Penn Alumni.
Seattle. Washington state Quakers know that when summer (finally) arrives in the PNW, it is time to head outside. The Club is planning a summer hike event, an outdoor movie, our local Freshmen Send Off, and a happy hour or two. Also, save the date for our Annual Family Picnic on Sept. 7. Visit our www.pennclubofseattle.com, as well as our Facebook and LinkedIn groups, for up-to-date information. And if you are interested in getting involved with our local alumni-interview program, please contact Belinda Buscher C'92, at Belinda@pennclubofseattle.com for more information.
Singapore. The Penn and Wharton Alumni Club of Singapore welcomes you to connect with alumni here! Look out for welcome events with existing Penn students and interns, our AGM, and a potential event with Mike Milken WG'70. For details or to join our email listserv, please email pennsing@gmail.com.
West Chester/Rockland Counties. We will make our annual trip to Caramoor on Sun., Aug. 3, to hear world-famous cellist Alisa Weilerstein play the music of Wagner, Elgar, and Dvorak. The concert will be preceded by a wine and cheese get-together and followed by an optional dinner at a nearby restaurant. For more details, please visit our website at www.pennclubwestrock.org.
Wilmington, N.C. The Club has now had three successful receptions with a growing turnout and we are planning another event for September. Check your alumni email or our Facebook page (WilmingtonIvyClub) for updates.
Wisconsin. We host an on-going All-Ivy ladies lunch the first Wednesday of each month, held at a different venue in Madison over the lunch hour; we would love to have new attendees. Do contact pennclubwi@gmail.com for more details.
---
And the Nominees Are…
Penn Alumni has nominated three candidates to fill three alumni trustee positions for five–year terms starting January 1, 2015.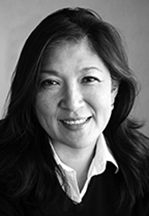 Bonnie Miao Bandeen C'80 WG'85 is a retired managing director from Morgan Stanley, where her responsibilities included running proprietary and agency trading of Asian equities globally, as well as for global trading in Latin America and Eastern Europe. Bonnie initiated and developed Morgan Stanley's trading capabilities in countries such as China, India, Indonesia, Mexico, Brazil, South Africa, and Israel, among others. In addition, she acted as the Chief Talent Officer for the region of Europe/ME/Africa and served on the firm's European Management Committee for the same area. She also worked as a Managing Director at NatWest, where she ran the Asian equities business globally before returning to Morgan Stanley.
Currently, Bonnie owns and manages Podere Tramonti Soc. Agr. Srl., an agritourismo business in Tuscany, Italy. Tramonti, a luxury holiday home rental, also produces olive oil and approximately 35,000 bottles of Chianti Classico per year. Actively involved with Penn, Bonnie serves on the Wharton Board of Overseers, the Wharton EMEA board, and the Trustees' Council of Penn Women. A volunteer in various leadership roles at the American School in London, Bonnie has served as a Vice Chair of the 'Fulfilling Great Expectations' capital campaign and co-chaired the bi-annual fundraising auction. Bonnie is an avid patron of the arts and a member of the TATE Asia-Pacific Acquisitions Committee.
Born in Taiwan to Chinese and Korean parents, Bonnie grew up in Japan. She is a native speaker of Mandarin Chinese and together with her husband, Derek, has lived in London for the last 21 years, where they raised four children, including two currently at Penn.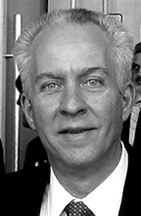 Alberto J. Chamorro W'78 is the president of the E. Chamorro Group, a consumer-goods company in Nicaragua, which was founded in 1896 by his great grandfather. Mr. Chamorro pioneered this small family firm into one of the largest consumer entities in Central America. The Chamorro family is one of the oldest families in Nicaragua, as their ancestry dates back to the country's independence when in the 1800s Fruto Chamorro became the nation's first president.
Throughout the 1900s, the Chamorro family quickly solidified their presence in Nicaragua as they started companies that have now become beacons in each of their sectors in Central America; agro-industrial, manufacturing and distribution of consumer goods, energy, as well as food and beverages.
In 1997, as President of the Chamber of Industries of Nicaragua, a position he held for three consecutive two-year terms, he was elected to a one-year term as President of the Federation of Chamber of Industries of Central America.
Mr. Chamorro is a fourth generation Penn alumnus as his great grandfather, Fildadelfo Chamorro, began the legacy as he graduated from the school of medicine in 1888. His father then graduated from the school of engineering in 1950. His son and two daughters, graduated from SAS in 2005, 2009, and 2010, respectively. He presently serves on the Wharton Executive Board for Latin America.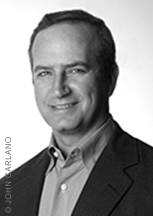 Ofer Nemirovsky EE'79 W'79 is a managing director of HarbourVest Partners, LLC, a global private-equity firm in Boston. He focuses on sourcing, evaluating, and monitoring direct investments. Ofer is also involved in HarbourVest's business development efforts. He has been responsible for a number of HarbourVest's direct investments, including Artisoft, AVID, AXENT, Centra, Clarus, Creo, Dendrite International, Digital Insight, eTapestry, Frame, Gilead, Insignia Solutions, Manugistics, Marcam, m-Qube, NETCOM On-Line, Progress Software, Radware, Retix, Shopzilla, SpectraLink, Ultimate Software, and UUNET.
Ofer's previous experience includes four years in technical computer sales and marketing with Hewlett-Packard. He received a BS in Electrical Engineering and a BS in Finance from the University of Pennsylvania in 1980 and an MBA from Harvard Business School in 1986. Born in Israel, he is fluent in Hebrew. Ofer serves or has served on the boards of the National Venture Capital Association, the Overseers of the School of Engineering of the University of Pennsylvania, the African Wildlife Foundation, and the Institute of Contemporary Art.
Alumni may file other nominations until August 31, 2014; these nominations must be accompanied by a petition signed by no less that 1500 degree-holding alumni.
For Alumni Trustee nominations and any additional details write to Trina L. Middleton, Director of Penn Alumni Board Services, E. Craig Sweeten Alumni House, 3533 Locust Walk, Philadelphia, PA 19104-6226 or email her at trinalm@upenn.edu.