Arts Calendar
Mar|Apr 2013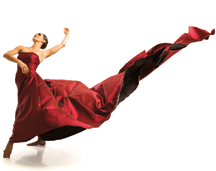 Annenberg Center
3680 Walnut St.
(215) 898-3900
ReEntry Mar. 8-9
Natalie MacMaster Mar. 15
Jane Monheit Mar. 16
River North Dance Chicago Apr. 4-6
Hugh Masekela Apr. 14
Lila Downs Apr. 28
Photo: Cheryl Mann
---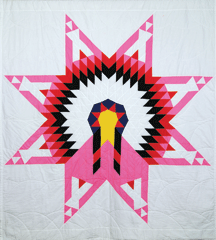 Arthur Ross Gallery
Fisher Fine Arts Library
220 S. 34th St.
Tues.-Fri.: 10 a.m.-5 p.m.
Sat., Sun.: 12 p.m.-5 p.m.
Creating: Quilts of the Lakota
Through Apr. 7
La Tauromaquia: Carnicero, Goya, Picasso, and the Bullfight
Apr. 20-Jul. 28
Image: The Heritage Center at Red Cloud Indian School, Pine Ridge, SD
---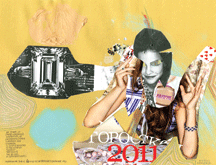 ICA
118 South 36th St.
(215) 898-7108
Wed.-Fri.: 12 p.m.-8 p.m.
Sat., Sun.: 11 a.m.-5 p.m.
Brian Weil Through Mar. 31
White Petals Surround Your Yellow Heart Through Jul. 28
Glitter & Folds Through Mar. 31
Open Video Call Through Mar. 31
Karla Black Apr. 24-Jul. 28
Image: Anne-Mie Van Kerckhoven, Zeno X Gallery, Antwerp
---
Kelly Writers House
3805 Locust Walk
(215) 573-9749
Eduardo Halfon Mar. 13
Janet Malcolm Mar. 18
Maggie O'Sullivan Apr. 1
Robert Grenier and
Stephen Ratcliffe Apr. 8
Lila Zemborain and
Lawrence Venuti Apr. 16
Rodrigo García  Apr. 22
---
Penn Humanities Forum
3620 South St., Penn Museum, 2nd floor
(215) 898-8280
Urban Itineraries and Peripheral Spaces
Swati Chattopadhyay
Mar. 20
Medicine at the Margins
Steven Feierman, Harvey Friedman, Julie Livingston
Apr. 17
---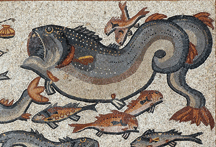 Penn Museum
3260 South St.
(215) 898-4000
Tues.-Sat.: 10 a.m.-4:30 p.m.
Sun.: 1 p.m.-5 p.m.
Unearthing a Masterpiece: A Roman Mosaic from Lod, Israel
Through May 12
Making & Unmaking Race
Through Aug. 18
Image: Israel Antiquities Authority
---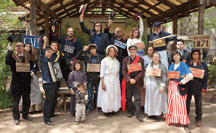 Slought Foundation
4017 Walnut St.
(215) 701-4627
Thur.-Sat.: 1-6 p.m.

How to Live Together?
Through May 4
The Days of the Commune
Mar. 30-May 30
---
World Café Live
3025 Walnut St.
(215) 898-6677

Todd Snider Mar. 10
Lisa Loeb Mar. 24
Marcus Foster Mar. 29
Gad Elmaleh Apr. 2
Sonny Landreth Apr. 9
Alejandro Escovedo & The Sensitive Boys Apr. 10
Michael Nesmith Apr. 15
Eddie Jobson  Apr. 21