Employment Opportunity
FAMILY MEDICAL COORDINATOR AND PROJECT MANAGER Highly intelligent, unusually competent individual with a background in science and exceptional communication skills sought by Manhattan family to research and coordinate family medical and healthcare issues. The right applicant will be detail-oriented and possess the ability to track multiple projects and juggle multiple competing priorities. This person will interface with an in-house team of professionals as well as physicians, medical researchers, and consultants (in academia and otherwise) to ensure delivery of highest-quality medical care to family members. Considerable weight will be given to unusual academic distinction and other intellectual achievements. This is a full-time position with a highly attractive compensation package and significant upside potential. Please email resume to pmrrecruit@gmail.com
PERSONAL / CHILDCARE ASSISTANT; HOUSING INCLUDED New York – Devoted professional couple with two wonderful, busy, school-aged boys seeking a highly intelligent, amiable, responsible individual to serve as personal assistant helping with child care, educational enrichment, and certain other activities. Assistant will have a private room (in a separate apartment with its own kitchen on a different floor from the family's residence), private bathroom, in a luxury, doorman apartment building, and will be free to entertain guests in privacy. Excellent compensation including health insurance and three weeks of paid vacation, and no charge will be made for rent. This is a year-round position for which we would ask a minimum two-year commitment. If interested, please submit cover letter and resume to nannypst@gmail.com
PERSONAL ASSISTANT Highly intelligent, resourceful individual with exceptional communication skills and organizational ability needed to support a busy executive. Primary responsibilities include coordinating a complex schedule, assisting with travel, and providing general office help in a fast-paced, dynamic environment. An active approach to problem-solving is essential. Prior experience assisting a high-level executive is a plus. We offer a casual atmosphere in a beautiful space, working as part of an extraordinary group of gifted, interesting individuals. This is a full-time position in New York with excellent compensation and benefits, as well as significant upside potential and management possibilities. Please e-mail your resume to hlparecruit@gmail.com. Please note that, due to the high number of respondents, we will unfortunately be unable to reply to every inquiry.
Gift Ideas
PERSONALIZED ENGRAVED GIFTS Custom Engraved Decanters, Bowls & Wine Bottles. 407-331-3070 www.personalized-engraved-gifts.com
Personals
BLUESMATCH.COM Where Oxbridge and the Ivy League collide. Over a decade of successful matchmaking.
SINGLE? Meet Washington, DC area, accomplished, emotionally available professionals for long term relationships. Leora Hoffman, Esq., Penn alumna, veteran matchmaker, offers extraordinarily personalized referral services and executive searches, specializing in ages 50+. Contact Leora Hoffman Associates: www.leorahoffman.com or call Leora at: (301) 537-5266.
Private School Advisors
MANHATTAN Private School Advisors Preschool, K-12, Boarding School, College Prep. Local – Regional – National. 212-280-7777. www.privateschooladvisors.com
Real Estate for Sale
HEADED TO YALE? Beautiful one bedroom condo for sale; balcony overlooking the Branford River, 10 minute car/train ride to Yale. Fireplace, pool, tennis court, parking garage. All granite counters. Contact John Campbell: 203-415-5439
PHILADELPHIA Buying or selling real estate in the Philly area? Contact Carl Weber, CGS'74, WG'80 and Quaker football fanatic. Berkshire Hathaway Home Services Fox & Roach Realtors, 215-627-6005. Direct Line: 215-440-2260. carl.weber@foxroach.com
Travel Services
INDIA Personalized tours for independent & small group travel. Horticulture/gardens, architecture, crafts/textiles/jewelry, wellness & more. Founded by UPenn graduate. www.fromlosttofoundtravel.com
IVY TRAVELS 30 years experience creating highly personalized itineraries for the discerning traveler. Specializing in Europe, South and Central America. Contact Chris@520-222-2403.  ivytravel1@gmail.com
Vacation Rental—Foreign
CENTRAL PARIS Elegant spacious 2 bedroom apartment off Le Marais. www.Parischezhadia.com. 215-715-2095
PARIS—LEFT BANK Elegant apartment off Seine in 6th. Near Louvre, Notre Dame. gam1@comcast.net or 609-924-7520
PARIS, SW FRANCE, PROVENCE Comfortable apartments, homes, chateaux. www.FrenchHomeRentals.com or FHR@earthlink.net (503) 219-9190
ROME Bright,Elegant Apartment. Marvelous beamed ceilings. Antiques. Walk to Spanish Steps, Trevi Fountain. 609-683-3813, gam1@comcast.net
Vacation Rental—USA
2016 MASTERS GOLF TOURNAMENT Badges, Tickets, Rooms, Guide to local area, playing golf, directions and tours.  Roger Brownback, Penn ChE'66 for details:
rogerofwilm@comcast.net or 302-545-1916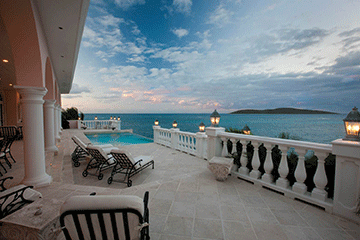 MIRAMAR Breathtaking 5 Star+ oceanfront villa, St. Croix, USVI. Modest Cost. Penn Alumnus. http://www.vrbo.com/490282
STONE HARBOR, NJ On beach. Outstanding home. Great on/off Season Rental. Call (570) 287-0595. Or email: RAdams150@aol.com