Thinking Small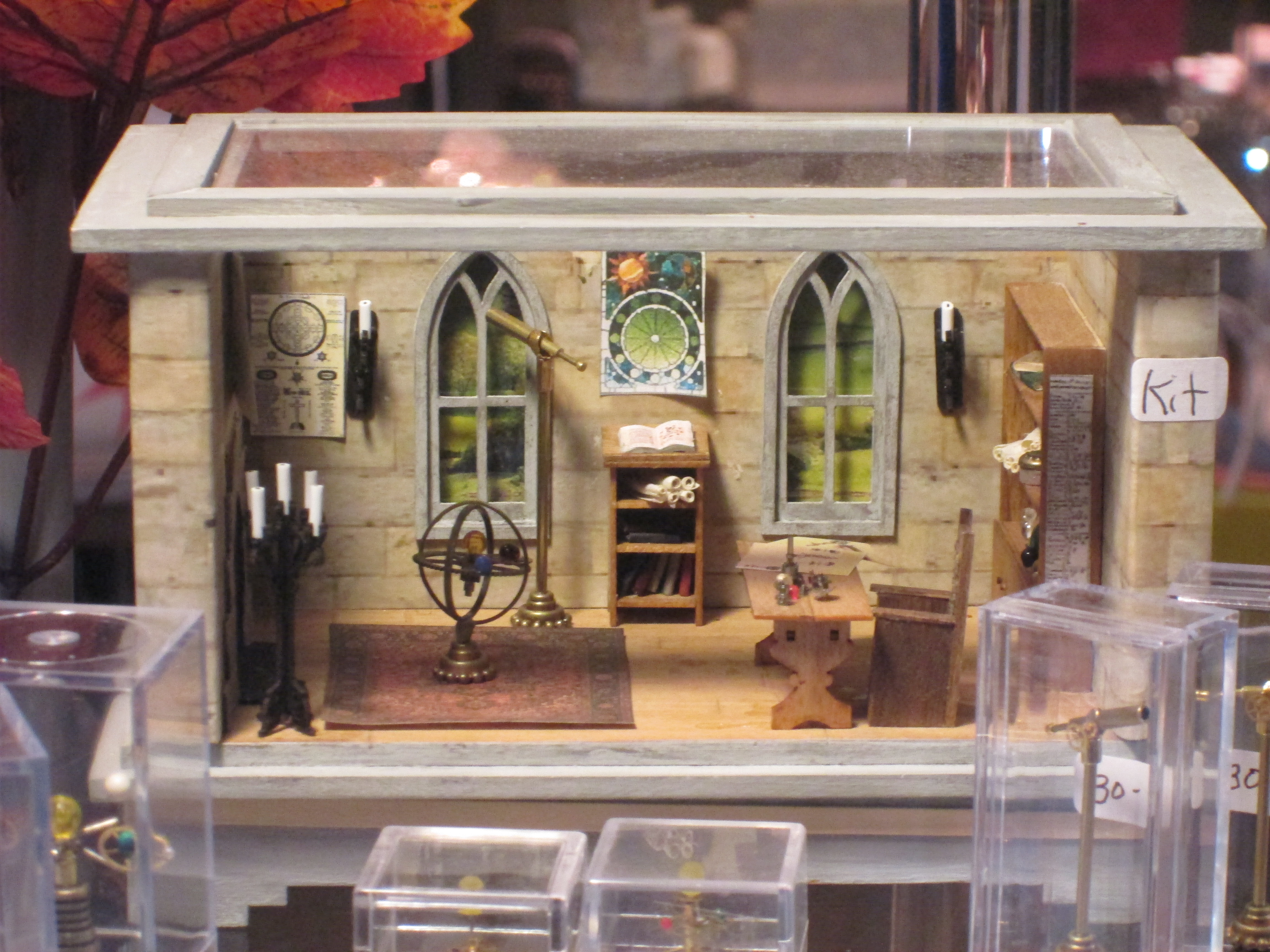 The world of miniatures found Kimberly (Appleby) Sher LPS'09 quite early.
For her fifth birthday, Sher's grandfather built her a dollhouse. Her uncle, a prominent interior decorator, designed furniture to fill it — wingback chairs and other historically accurate pieces that matched the tiny home's architecture.
Sher was fascinated by the miniatures, and so was her mother, Pat. When her daughter would inevitably mishandle one of the delicate furnishings, Pat would fix it. Soon Pat was making and selling her own miniature pieces, with Kimberly at her side.
Today, Sher is the head of Philadelphia Miniaturia — the largest miniature show on the East Coast — and a recent honoree of the National Association of Miniature Enthusiasts.
But what exactly is a miniature, beyond an everyday object made tiny? Sher explains: "They're all done in scale, anywhere from a one-inch scale to 144th scale." She recently bought a quilt, for example, that is a one-inch-scale replica of a 6-foot-by-5-foot bed covering. The miniature version is 6 inches by 5 inches. It cost $925.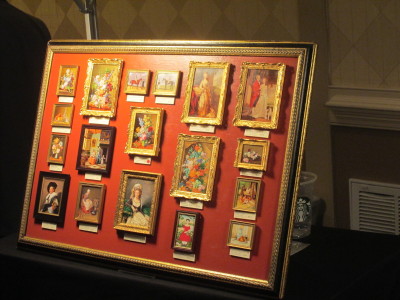 "They're made by all kinds of people in all sorts of ways," Sher adds. "There are artisans who make everything by hand, people who use a mold and make casts from it, and miniatures that are machine-made and mass-produced." Prices also run the gamut, from affordable kid-focused pieces to $30,000 collectibles.
Miniature buyers and collectors, including those who attend Sher's annual show, are equally diverse — from casual drop-ins to "people who have been collecting for years and probably have collections worthy of being in museums," Sher says. The latter generally line up three hours before the show starts. "They're often retired, they have quite a bit of disposable income: doctors, lawyers, professors, or just people who have been around miniatures forever."
Sher, a science teacher, has an impressive range of miniatures herself — or as she puts it, "a weird, eclectic collection" that ranges from animals and flowers to furniture, artwork and Wizard of Oz dolls. In her teaching life, she'd often bring in pieces from her collection to illustrate differences in scale or to discuss nanotechnology.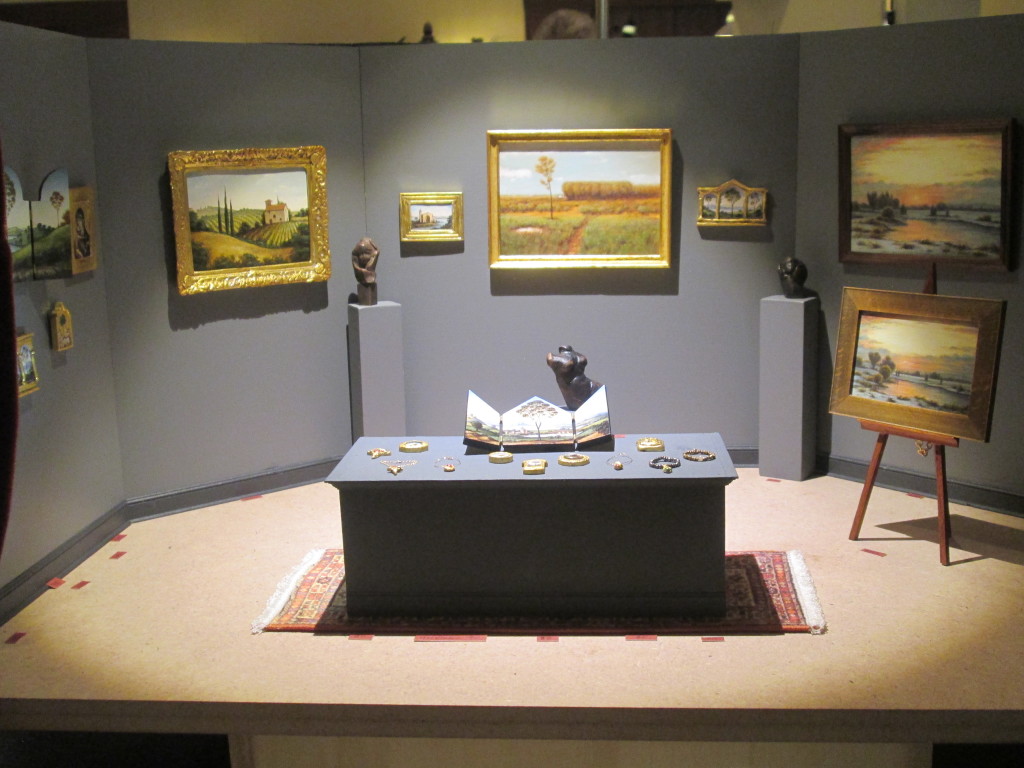 "I'd ask my students to group everything based on what they thought the scale was," Sher says. "One they would often have trouble with would be the giraffe. It was maybe four inches tall. I'd also bring some fruit that was smaller than a pea, and a complete dollhouse that was only an inch tall —that would be 144th scale."
While the 2013 Philadelphia show took place just last month, Sher is already looking forward to the next iteration.  "I love seeing what people create," she says, "and I love seeing people's faces — the awe and amazement when they see these miniatures."
—Molly Petrilla C'06
All photos are from the 2013 Philadelphia Miniaturia show, courtesy of Stephen Kane.