"The Usual Pound Piffle"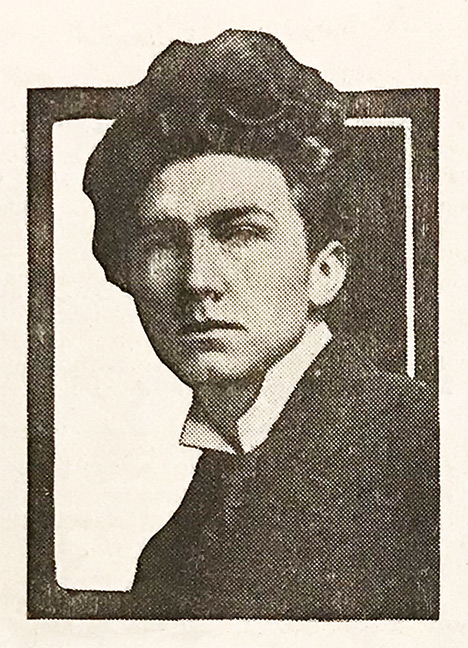 As the University celebrates this year's Bollingen Prize winner [see "Arts" this issue], we also remember our very first—and controversial—connections to the esteemed poetry prize. In 1949, Ezra Pound C1905 G1906, then committed to St. Elizabeths psychiatric hospital, was awarded the first Bollingen Prize from the Library of Congress. Pound, who had been deemed mentally incompetent after being arrested for treason in Italy, prepared a statement for the press: "No comment from the Bug House."
A flurry of excited articles and indignant editorials followed the news of his award. The Sunday New York Times headline read, "Pound, in Mental Clinic, Wins Prize for Poetry Penned in Treason Cell" (February 20, 1949). In the Saturday Review of Literature, poet Robert Hillyer called Pound's winning Pisan Cantos a "vehicle of contempt for America," an endorsement of Fascism and anti-Semitism, and a "ruthless mockery of our Christian war dead" (June 11, 1949).
The Library of Congress quickly resolved to discontinue the prize, and it was moved to the auspices of Yale University, which has continued the award since 1950.
But in earlier years, Pound was unequivocally lauded by many, including his alma mater. After he moved to London and published his first book of poetry to rave reviews, the Gazette's predecessor Old Penn declared, "We are jealous of the fact that England should have discovered and honored [Pound's] genius rather than his own native America, but we are duly proud of him as a son of Pennsylvania" (December 11, 1909). And, "His work shows individuality, force and beauty and versatility of talent, and metre which commands admiration," (December 4, 1909).
This photo was printed in the December 11, 1909, issue, alongside a reprint of Pound's poem, "which has attracted much comment," titled "The Ballad of the Goodly Fere."
A handful of years later, Old Penn reviewers were somewhat more critical. In writing about Pound's collection of free-verse poems, Lustra, A. D. Rees professed, "Some of them are very good, some good, a few of them are distinguished … and the rest are the usual Pound piffle" (January 26, 1917). Rees continued, "As a whole they lack the power of propelling, because neither collectively nor singly is there enough of the divine dynamite in them to blow a blazing message very far."
Still, Rees conceded, "The present reviewer would compel, if possible, all in the College and Wharton School to read these poems (with the rest it may be elective)." There are still "diverse excellencies in this little volume," he said.
—NP