An Epic Night in Princeton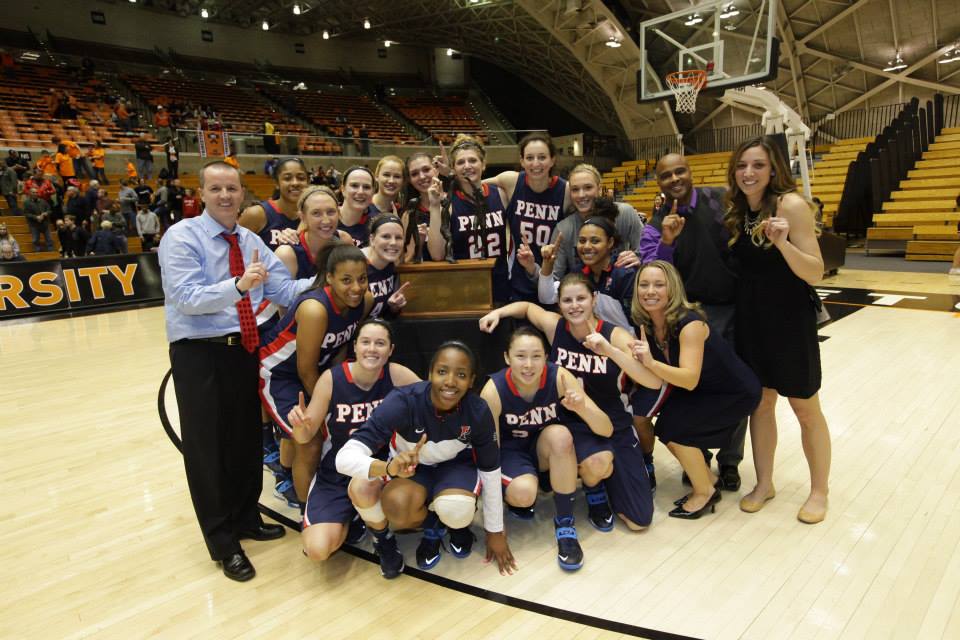 Toward the end of the press conference following the Penn women's basketball team's regular-season finale against Princeton on Tuesday night, a reporter asked Quakers star Alyssa Baron why she seemed so subdued.
The Quakers, after all, had just accomplished what once seemed impossible: beat mighty Princeton and win an Ivy League championship.
The truth is, Baron was just taking a short rest after playing 40 minutes, scoring 23 points, hugging everyone she can find, posing for countless photos with the Ivy League championship trophy and giving head coach Mike McLaughlin an unexpected Gatorade shower … and before the Quakers celebrated on the entire bus ride back from Princeton and returned to the Palestra to cut down the nets, where Baron snipped the final piece and held it high up in the air to commemorate an achievement she had dreamed of for four years.
"Right now," Baron said, "it's kind of sinking in."
To understand how incredible of a moment this was for Baron, McLaughlin and everyone else associated with the Penn women's basketball program, you must recognize just how dominant Princeton had been over the past few years. As I wrote about earlier on this blog, McLaughlin and Baron had never come close to beating Princeton, usually getting thumped by 30 points or more, including a trouncing at the Palestra in January.
But the Quakers got their chance for revenge on Tuesday as both teams came into the regular-season finale tied for first place in the Ivy League (the only time that's ever happened for Penn and Princeton in men's or women's basketball). And Penn played a beautifully efficient game, leading from start to finish and getting huge contributions from not only Baron (one of the best players in program history) but junior guard Kathleen Roche (who drilled some huge three-pointers) and freshman center Sydney Stipanovich (who McLaughlin called the missing piece).
Here's a recap I wrote from Jadwin Gym after the game, and here are good pieces on the historic win from Jonathan Tannenwald, The Daily Pennsylvanian and even The New York Times. And you can watch the exciting video highlights on pennathletics.com.
I'll be back soon to write about Penn going to the NCAA tournament for the third time in program history, as the Quakers will find out who they draw and where they're headed on Monday. In the meantime, here are a few of the best photos of the celebration, courtesy of Penn Athletics/Hunter Martin.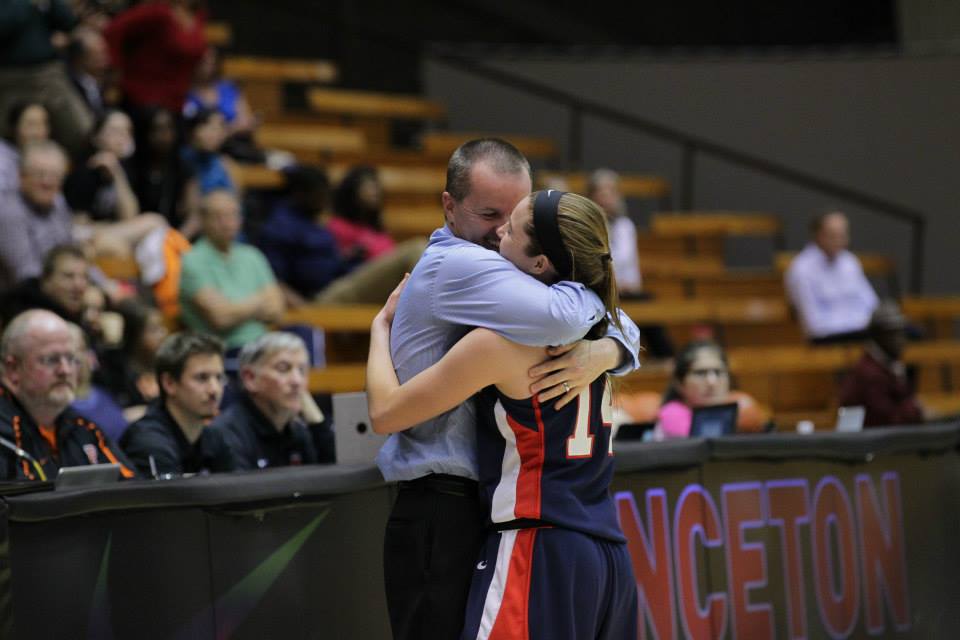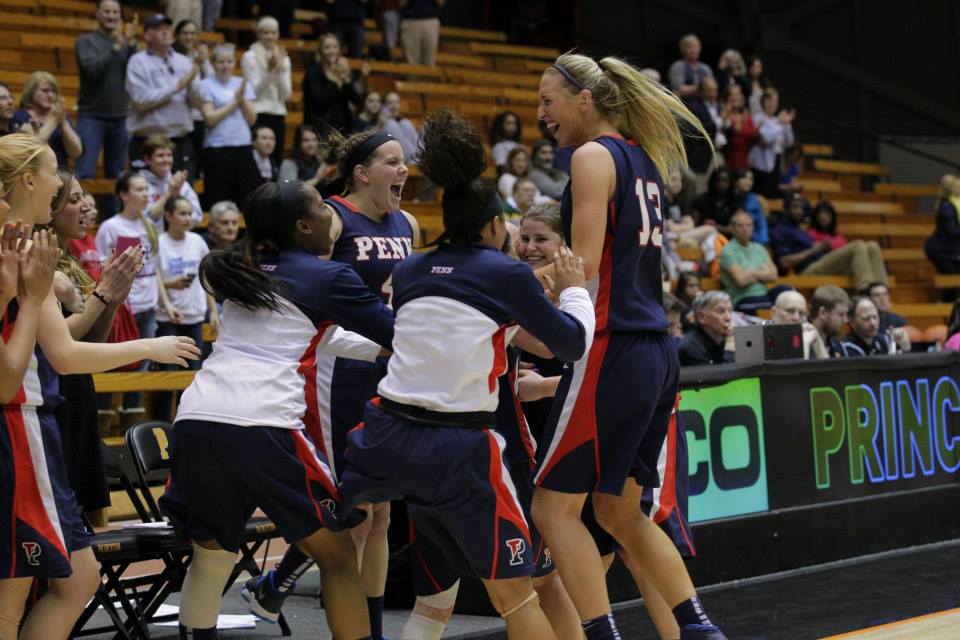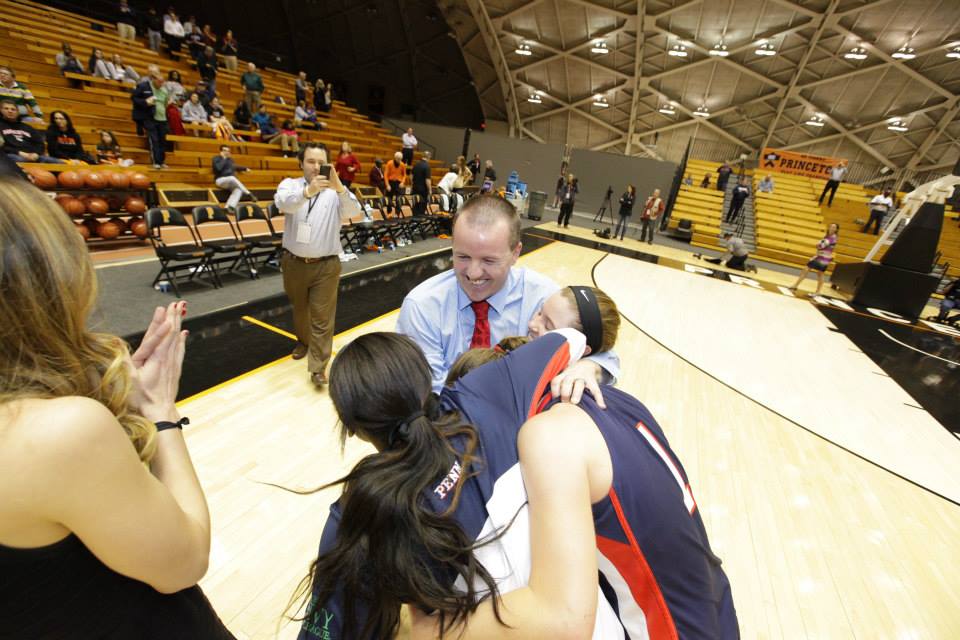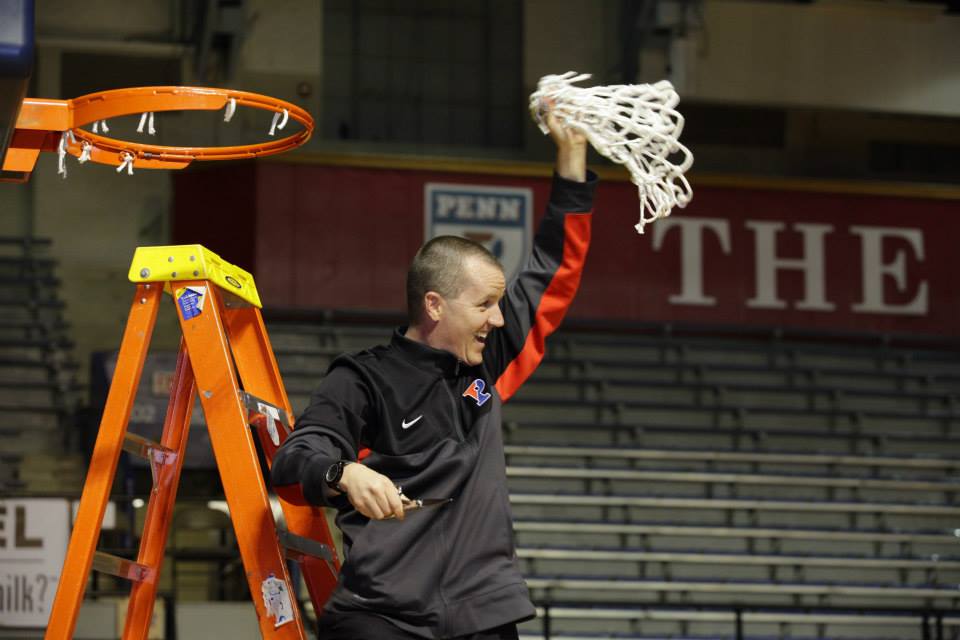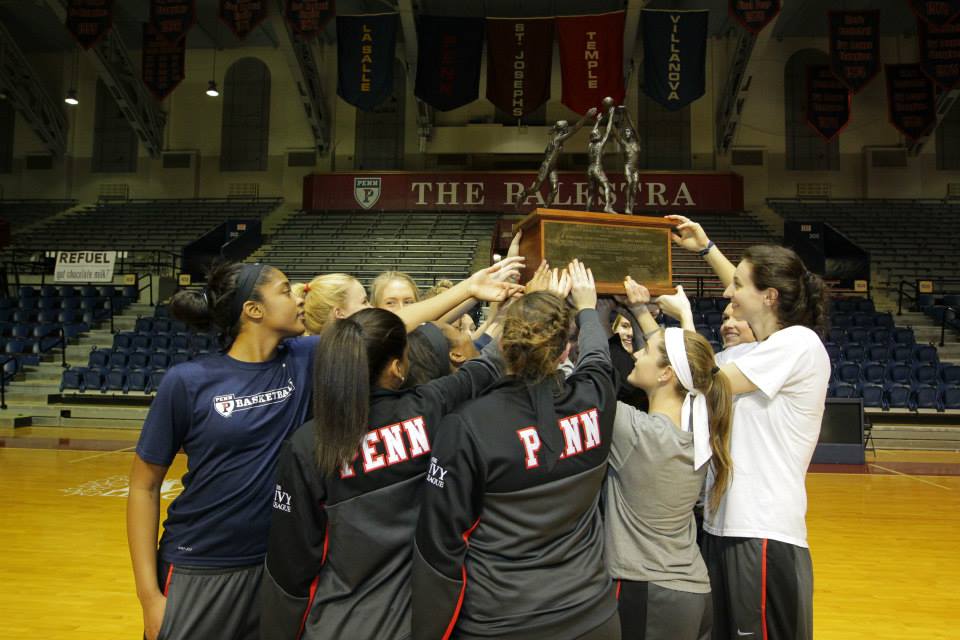 And here's one picture I snapped of the players taking the best kind of selfie: with a championship trophy.